Recent book release. You have to be a nuclear physicist to understand it but that's what they do. Flying saucers are real.
http://www.veteranstoday.com/2016/01/28/vt-science-uft-apollo-and-keshe/
QUOTE
Gordon Duff is a Marine combat veteran of the Vietnam War. He is a disabled veteran and has worked on veterans and POW issues for decades.
Gordon Duff is an accredited diplomat and is generally accepted as one of the top global intelligence specialists. He manages the world's largest private intelligence organization and regularly consults with governments challenged by security issues.
Gordon Duff has traveled extensively, is published around the world and is a regular guest on TV and radio in more than "several" countries. He is also a trained chef, wine enthusiast, avid motorcyclist and gunsmith specializing in historical weapons and restoration. Business experience and interests are in energy and defense technology.
VT Science: UFT, Apollo and Keshe
By Gordon Duff, Senior Editor on January 28, 2016
Our attempts to explain observations of inexplicable anti-gravity Keshe technology ...attempts
…by Jeff Smith, VT Science Editor
[ Note:  The notes here are in response to observations tied to Keshe related projects.  VT personnel are active in working with the Keshe Foundation on the delivery of several unique technologies related to not just energy production and medical care but touch on basic physics and space flight as well.
VT affiliates in technology related industries work with conventional science and hold chairs at a number of major universities, including MIT and the University of California along with key positions at the European Space Agency.
That said, their experiences meeting with Keshe who refuses to use broadly accepted scientific language though Keshe himself is a conventionally trained physicist has led to organizational challenges.
It is our job here to be skeptics, not cheerleaders.  If Keshe technology works as promised, and thus far some of it demonstrates that possibility already, the world as we know it is at an end.  Energy will be free, many threatening diseases will be a thing of the past and space flight will be available for our children.
That said, we will be looking for opportunities to bridge the gap of understanding and as we believe is the right thing to do, subject Keshe science to rigorous but unprejudiced examination.  Toward that end, consider this a welcome mat… JS ]
http://www.veteranstoday.com/2016/01/28/vt-science-uft-apollo-and-keshe/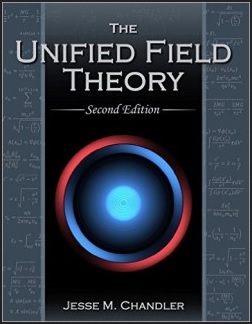 – First published  …   January 28, 2016 –
A theory that describes two or more of the four interactions (electromagnetic, gravitational, weak, and strong) previously described by separate theories.
A unified field equation only has to unify two separate fields in order to qualify as a unified field. It does not have to unify all four fields. Both Newton and Coulomb formulas are unified field equations. That is why the two equations look so much alike. They are basically the inverse of each other.
However the two equations unify the same thing in different ways. Newton was unaware of Maxwell's E/M field, so he did not realize that his equation contained two fields , "E/M" and "G", (electro-magnetic and gravity).
Coulomb working on electrostatics, pre-Maxwell , likewise did not realize that his equation also included gravity. So the E/M field is hidden inside Newton's equation, and the gravitational field is hidden inside Coulomb's equation. Both Maxwell and Einstein missed this unification.
…
Writing each mass as a separate density and volume. We would have had a much better understanding of what mass really is, Mass is not a fundamental characteristic, like density or volume is. To know what mass is, you have to know both density and volume. But to know what volume is, you only need to know length. Likewise with density. Density, like volume, can only be measured with a yardstick.
...
"G" is the transformation between the two fields. It is a scaling constant or the gradient ratio that exist between the two fields.  One field called "gravity" is determined by the radius of the object and the other "E/M" field is determined by the density of the emitted particles. However these two fields are not operating on the same scale.
…
Now that gravity is a function of volume alone, and it is not a function of the particle size, it becomes a function of the atoms that make up matter itself. Therefore, G is a scaling constant between the size of the atoms and the size of the atoms E/M field.
…
One hundred years after Newton, Coulomb's field equation comes along. In Coulomb's equation we have charges instead of masses, and the constant is different, but otherwise the equation looks the same as Newton's.
…
Once again, the volume is the gravitational field and the density is the E/M field. The single electron is in the emitted field of the nucleus, and D gives us the density of that field. But this time the expressed field is the E/M field and the hidden field is gravity. So we have to scale the electromagnetic field up to the field level that we are measuring with our instruments.
…
At first when the high voltage was turned on under atmospheric pressure, only the pith balls would expand, just like with a standard electroscope. When the vacuum pump was then turned on and a hard vacuum was created the pith balls would drop back to there un charged state. This was due to Bremsstrahlung losses that were caused by the high conductivity of the hard vacuum, forming Berkland currents or filaments between the pith balls and the glass vacuum chambers walls, creating charge loss. No other effect was seen.
…
The problem was solved by  Larry Bell and Walter Dornberger's Gadget under the cover of the NASA lunar weight loss program. On the surface of the earth the atmospheric gases would short out the effect. This is why the LM could only be tested in a full vacuum chamber or only on the surface of the moon.
…
By creating an electrostatic shield that produces an electron disconnect with gravity, also called  a Debye lair or shield around the vacuum chamber it stops the radiation losses and blocks out the earths magnetic lines of force, creating what is called "Magnetic Buoyancy".
…
Heat shield tiles or space craft Hull Plating that produces very large amounts of Alpha radiation will slow down a space craft reentering the earths atmosphere.
...
Thorium is a likely substance to be added to heat shield tiles due to its ability to absorb and withstand extremely high temperatures and its ability to then throw off large amounts of Alpha particles that will then react with the earths natural magnetic field lines slowing down reentry speeds substantially. It came to be used on the Apollo heat shield to reduce reentry speeds in order to not shred the sub sonic velocity parachutes.
UNQUOTE
I am, for the moment, speechless.
Admin




Posts

: 772


Join date

: 2014-08-10



That looks like a ripoff of Mathis' work!

Admin




Posts

: 906


Join date

: 2014-08-09



Posted at TB too.
Re: VT Science: UFT, Apollo and Keshe
http://www.thunderbolts.info/forum/phpBB3/viewtopic.php?f=10&t=16152&p=110852&sid=fcae1de7bb92340c57ee53ce8dec8e42#p110842
by LongtimeAirman » Sun Jan 31, 2016 10:17 pm
.
My post above was not clear. I apologize. I was, and still am, angry. I saw an article including a new book review by what I believed to be a reputable organization. It simply reeks of some absurd psych-op based on massive plagiarism of Miles' book "The Un-Unified Field".
Miles Mathis has rightly called out this sort of behavior. Some of us don't want to be bothered. It's ugly and has nothing to do with science. Maybe it will just go-away. It isn't paranoia to point out this stuff, god help us, it's being honest. He's been taking this on by himself.
I'd hoped others would have been angered too.
Please see Miles' latest paper: Strange Plagiarism,
http://mileswmathis.com/plag.pdf
Oh, I'm retired Air Force. My most clandestine activity involved optimizing Air Traffic Control and Landing Systems.
Robert McBride
.
LongtimeAirman
Posts: 191
Joined: Sun Nov 03, 2013 7:59 pm
Admin




Posts

: 772


Join date

: 2014-08-10



I bet this book is a lame "attempt" by VT to crib a few bucks off of the unwary. I've always been curious on where the exact "funding" of VT comes from? Maybe they are trying to get a few bucks off of Mathis' theory in attempt to connect it with UFOs and their site?

VT is not an "authority" on anything from everything I've seen from them. If people give VT money for anything, they are sorely deluded.
Admin




Posts

: 906


Join date

: 2014-08-09




---
Permissions in this forum:
You
can
reply to topics in this forum