Hydrocarbons
Hydrocarbons are molecules that only contain Hydrogen and Carbon. They can take many forms but they generally fall into 1 of 2 types: chains and rings. When Hydrocarbon chains get quite long, they can create branches which could be seen as another form but I think it still fits the definition of a chain so I will stick with 2 broad groups and leave branches as different forms on a particular molecule.
For some background on Hydrocarbons you can read through this
wiki page
.
The key concepts are C-C bonds where you can have single, double and triple bonds. I will show that this is not strictly correct but can be reinterpreted as C-H bonds which can be single, double and capped. This will become clearer as we look at some models. I will point out here that double and triple bonds of Carbon atoms is possible, however, it does not produce the required forms that we know Hydrocarbons take.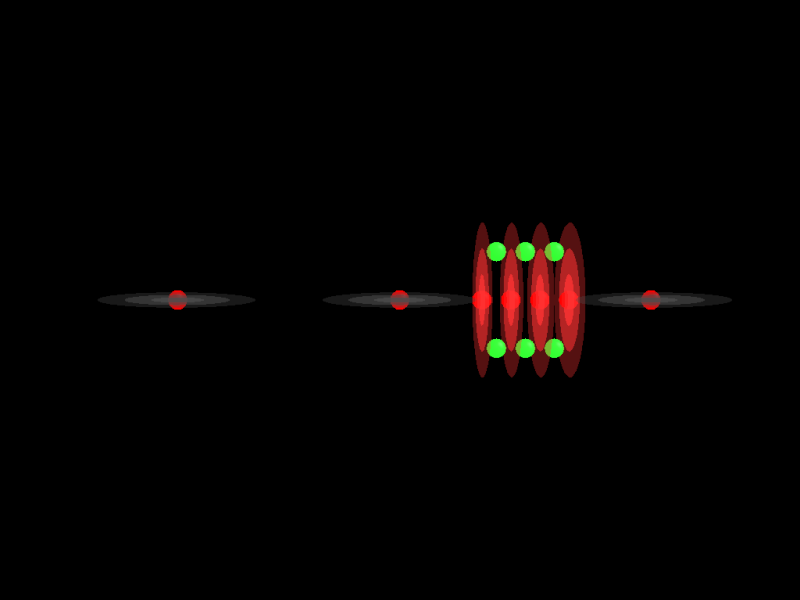 All Hydrocarbons are based on the C-C bond which we then plug Hydrogen atoms into. This the basic C-C bond: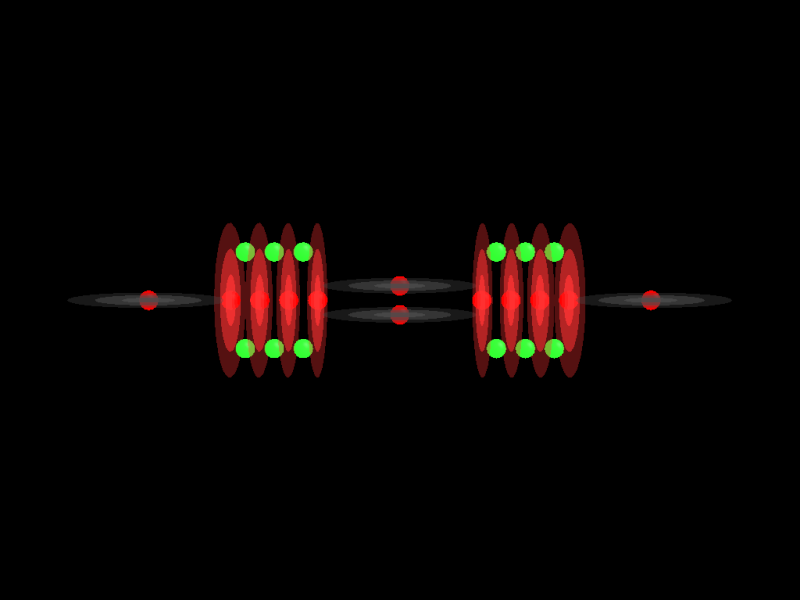 You can easily see that we could continue to add Carbon atoms to each side almost indefinitely and that is what we find in experiment. These bonds are used in other molecules as well such as Fluorocarbons showing that this is a fairly robust structure that we can plug other atoms into.
Looking at the C-C bond in that last image, we can see that there are 2 protons in a position that can accept 4. We could put a couple of Hydrogen atoms in there given enough pressure and I would suggest that such a structure would be a great conductor with the added bonus of being extremely flexible. This would be the ultimate transmission cable and may be as close as we can get to a room temperature superconductor. But I digress.
I don't think this is how Hydrocarbons bond because it requires too much pressure. While Hydrocarbons are created under pressure inside the Earth (as they mostly come from crude oil) putting the Hydrogen atoms in-line like that is more of an atomic bond rather than a molecular bond. We also need to be able to get the H atoms out of there and replace them with other atoms and molecules which are all larger than H.
This leaves us with an orthogonal bond where the Hydrogen atom emits its equatorial charge down into the C-C bonding protons as through-charge. This makes the C-C bond extremely tight as it resists the separation of the Carbon atoms. Think of train cars connecting and the big pin they put through the connecting pieces to hold them together. It also feeds those protons which then feed the body of each Carbon atom keeping the chain strong.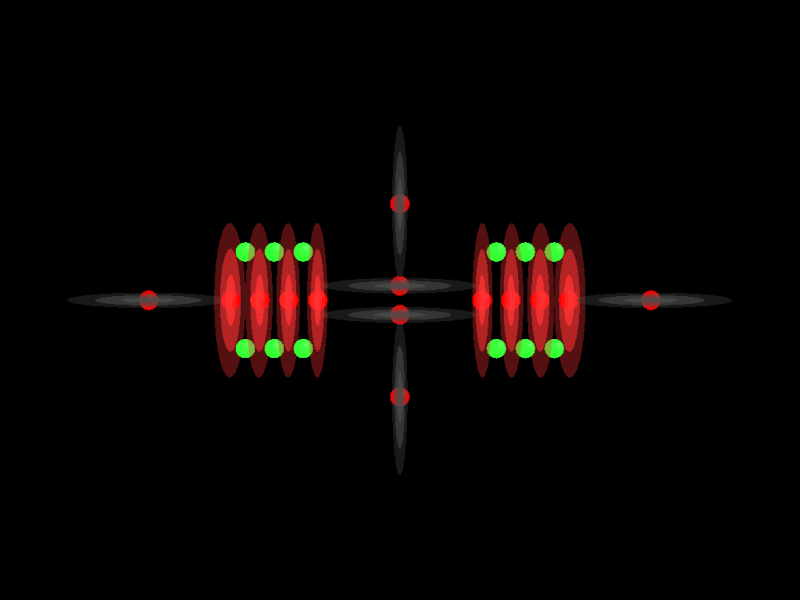 Chains
There are 3 types of Hydrocarbon chains which differ by their Hydrogen to Carbon ratio. The Hydrogen to Carbon ratio is given by the general formula for each type.
| | | |
| --- | --- | --- |
| Type | Formula | Example |
| Alkynes | CnH2n-2 | C3H4 |
| Alkenes | CnH2n | C3H6 |
| Alkanes | CnH2n+2 | C3H8 |
Alkynes
Alkynes
are the simplest Hydrocarbons because they only contain single bonds. That is, there are only 2 Hydrogen atoms bonded to each link in the chain. One H atom goes on each side of the C-C bond and sends charge into the chain.
Note that the above image is not one big molecule. It is just showing different Hydrocarbons in the same image.
Alkenes
The
Alkenes
are slightly more complex than
Alkynes
because they introduce the double bond. This is not a C-C bond as we have seen how the C atoms bond. Here we have 2 H atoms on one side of the C-C bond, sometimes we will have a double bond on both sides of the link and other times it will be balanced by a single H atom.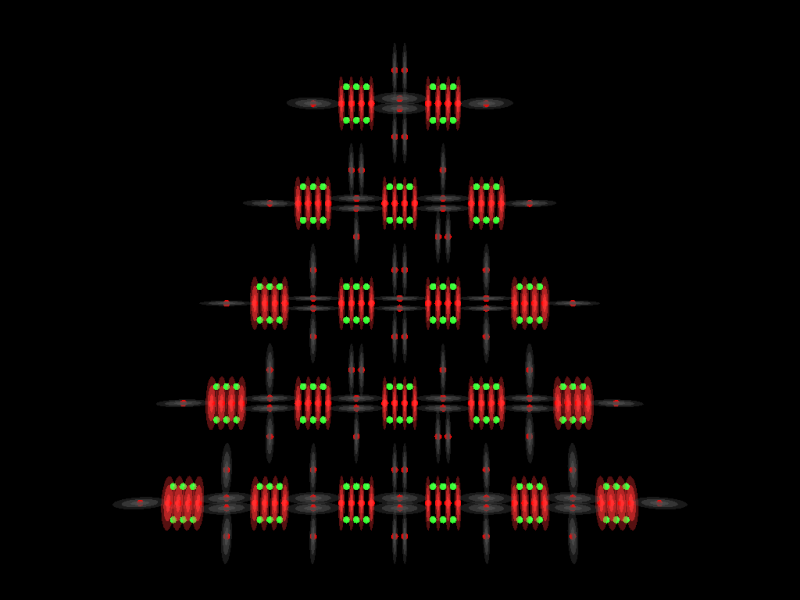 Alkanes
Here we have the famous Hydrocarbons. Everyone has heard of Methane, Propane or Butane because these molecules like to go boom. They tend to be gaseous as they are quite unreactive but they store a lot of energy. To explain this I use the capped bond which is a Hydrogen atom bonded with the ends of the Carbon chain. While this bond could be an orthogonal bond with the end Carbon atoms emitting into the capping Hydrogen, I place them parallel with the end protons like a normal molecular bond. This allows the capping H atom to emit into the body of the end C atom which provides more charge to the Carbon chain.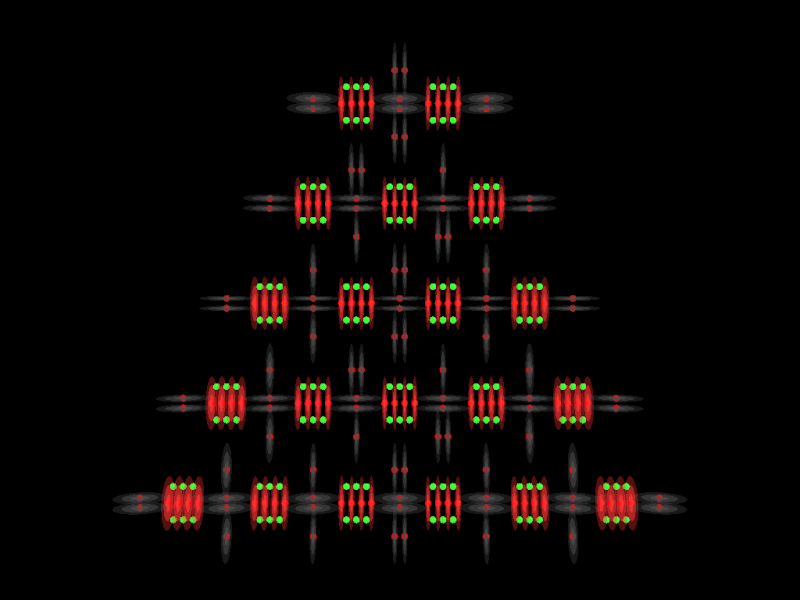 Last edited by Nevyn on Sat Mar 21, 2015 5:53 pm; edited 2 times in total
Rings
There are 2 types of Hydrocarbon rings called Cycloalkanes and Arenes. Cycloalkanes seem to be misnamed because they have the general formula C
n
H
2n
which would make them more like an Alkene. I will show that they are more like an Alkyne but firstly the reason they are called Cycloalkanes is because they are said to be saturated with Hydrogen like the Alkanes are. I don't think either of them are truly saturated but in the charge field of the Earth they may be as saturated as they like to be.
Cycloalkanes
The reason I say the Cycloalkanes are more like the Alkynes is because they are literally an Alkyne curled up into a ring and the ends bonded with another 2 H atoms. They don't contain any double or capped bonds (since there is no end to cap).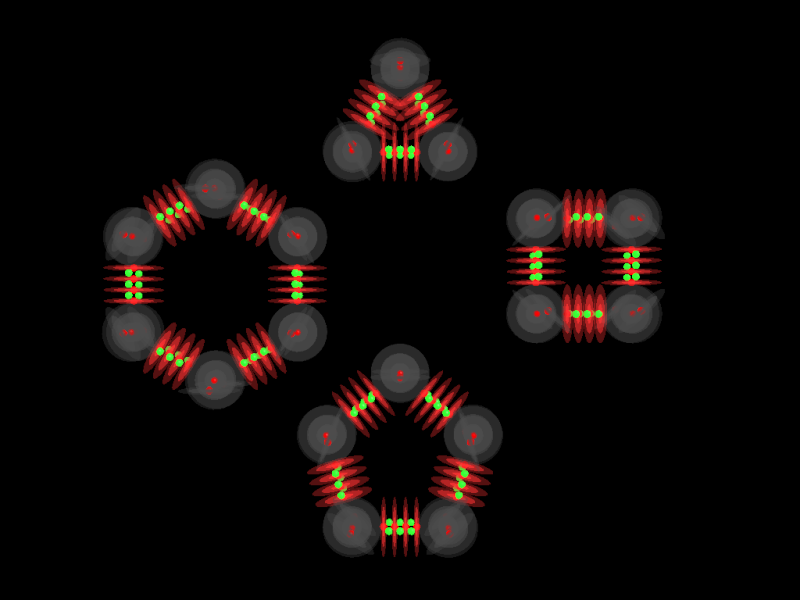 It is a little hard to tell in these images but the H atoms are aligned along the Z axis which means that are coming in and out of the screen. You can only see one side in this perspective.
Arenes
The Arenes, also known as the aromatic Hydrocarbons, generally contain a Benzene base which replaces 1 or more H atoms with another atom or molecule or they are multiple Benzene molecules joined together. Benzene has a formula of C
6
H
6
that is often reduced to C
6
H
5
which is called a Phenyl Group. A Phenyl Group will bond with many other atoms and molecules such as N, F, OH, CH
3
, NH
2
or NO
2
.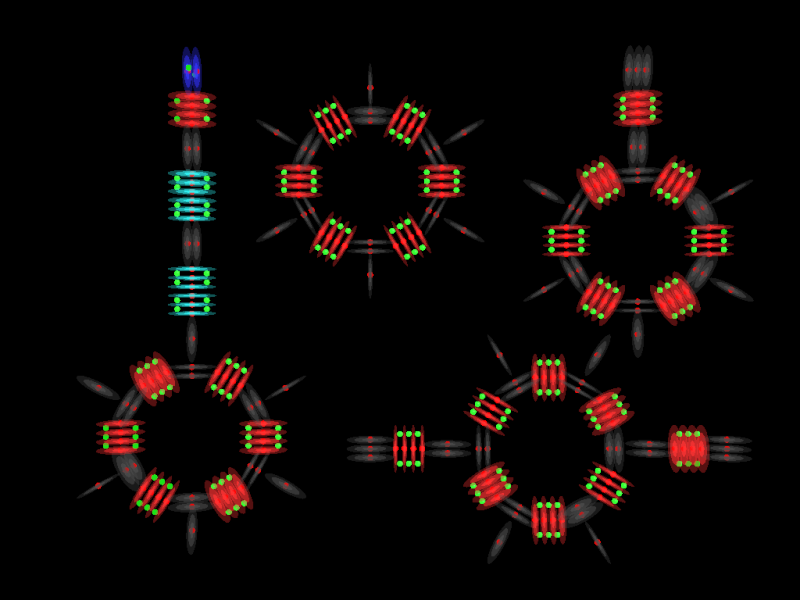 Last edited by Nevyn on Mon Nov 14, 2016 7:53 pm; edited 1 time in total (Reason for editing : Added subscripts)
I will start a new topic for each type of Hydrocarbon with models for different molecules. This is an introduction to Hydrocarbons where we can discuss higher level concepts and each sub-topic will be more focused on a particular type.

---
Permissions in this forum:
You
cannot
reply to topics in this forum