For an introduction on
Hydrocarbons
.
Cycloalkanes have the general formula C
n
H
2n
and are ring structures, hence the cyclo prefix.
You can find background information on Cycloalkanes in this
wiki page
.
Cyclopropane - C3H6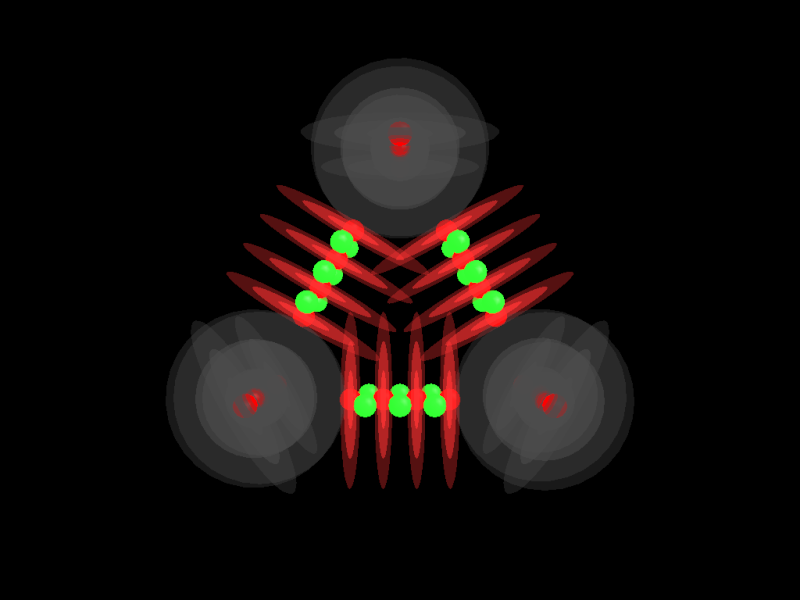 It is hard to see the Hydrogen atoms in that image so here is 2 rotated versions.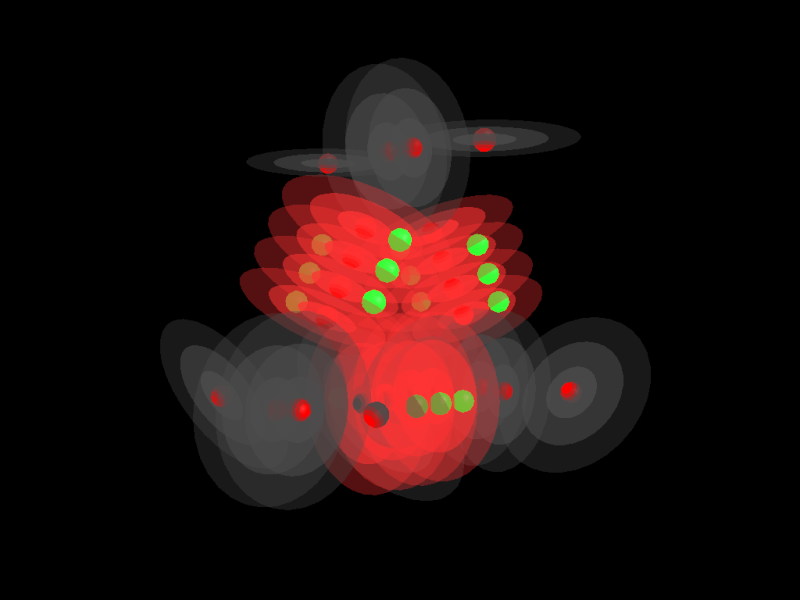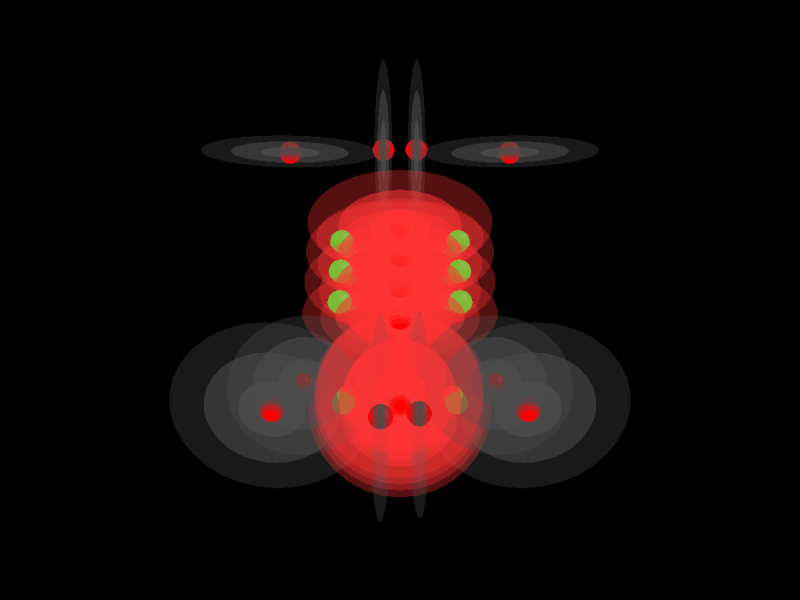 This structure is really struggling to stay together. The Carbon atoms are all pushing charge into the center which actually pushes each Carbon atom away. This molecule would not quite look like what I have modeled as each Carbon atom is bent outwards by the internal charge build up.
Cyclohexane - C6H12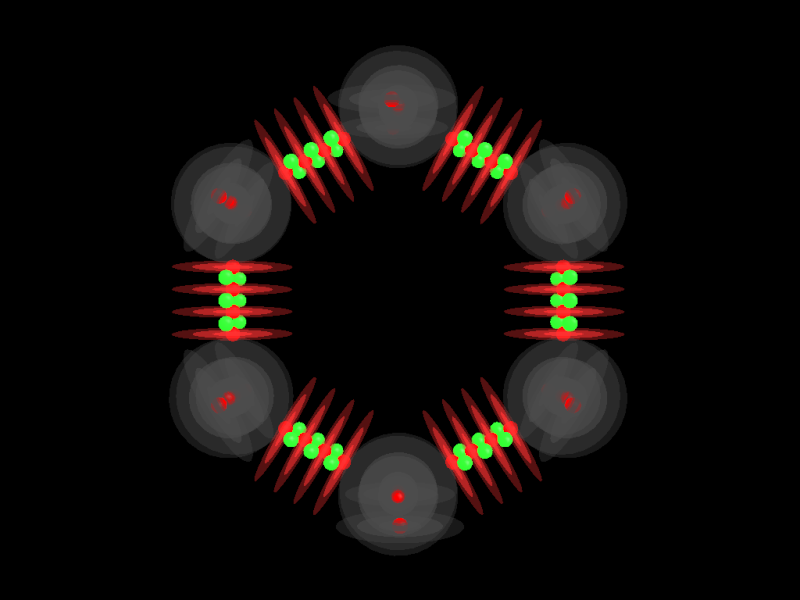 This structure, along with its brother Benzene, is the basis of many other molecules. Even when they are not part of the chemical being created, they are often used as a catalyst.
The 6 Carbon ring is a powerful structure. It is strong and resilient, reacts with other molecules and can even bond with itself. I think this is a result of the central volume of empty space which allows the cross-charge to diffuse rather than collide. This allows the ring to keep itself fed with charge, raising the charge density of the molecule above the ambient charge field.
Admin




Posts

: 960


Join date

: 2014-08-09




---
Permissions in this forum:
You
cannot
reply to topics in this forum